Big burgers shouldn't come as a surprise to any burger fan. We all know that there are people who are constantly trying to out-do one another by making their own mega-sized burgers that, if you can manage to finish eating it, will leave either your picture on their wall of fame or your stomach screaming for help. But no matter how many big burgers we eat or how many records we break, there will still be more people out there creating bigger and better burgers that will continue to test our limits. Here is a list of some restaurants that are known to have a burger so large, people are left being more speechless than they are hungry.
Blondie's Burgers, Winnipeg, Cananda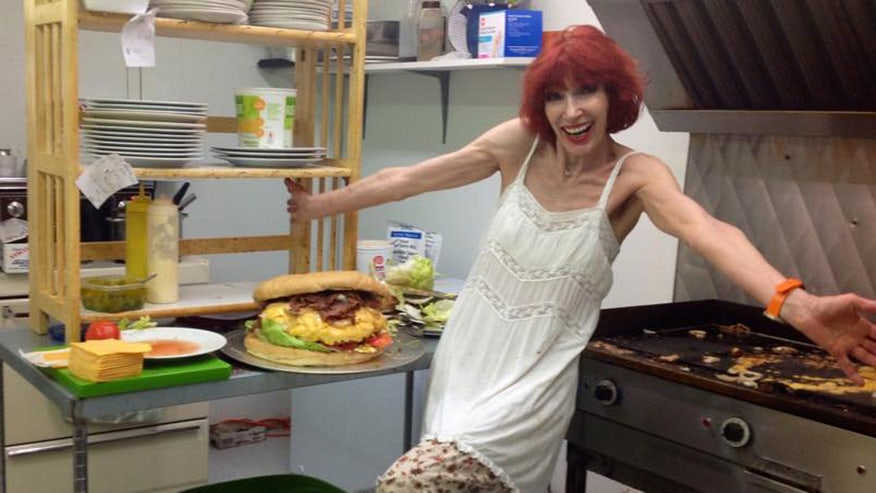 Famous among the locals, Blondie's Burgers serves burgers starting at 1/8 pound and continues all the way up to a shocking nine pounds. For $67, you can either share this mega burger with your friends or heroically attempt to down it all yourself. If you can manage to put it all away by yourself within two hours, you get the burger for free. Not only that, but you also get your picture on their wall of fame. Do you think you'd have what it takes to gobble up this beef baby in only two hours?
Mallie's Sports Bar & Grill, Southgate, Michigan
Wow. Just…..wow. I never thought that the day would come where I am actually frightened by a burger. Can you believe that this MONSTER burger is so outrageous that it has even made TV appearances on Man vs. Food and Food Paradise? This is world's largest commercially available burger and it is definitely a sight that will leave your jaw falling to the floor. If you happen to stop into Mallie's Sports Bar & Grill and you think that you might just not be able to tackle this wild beast, they also offer other (slightly) smaller burgers that you can test your skills on. A ten-pound Monster Burger for $40.00 or a three-pound burger for $20.00. Give it a try and we'll be here wishing you the best of luck!
Nindigully Pub, Nindigully, Australia
Established in 1964, the Nindigully Pub is located on the edge of the Outback in Nindigully. As you can see, they make some pretty beast-sized burgers. They are known for their Road Train Burger Challenge: Finish a burger made with a 2.7 pound patty along with fries, onion rings, and sauces. All of which costs $35 total. They may not have a wall of fame, but after finishing one of these babies, you've got bragging rights for life.
Solita Pub, Manchester, England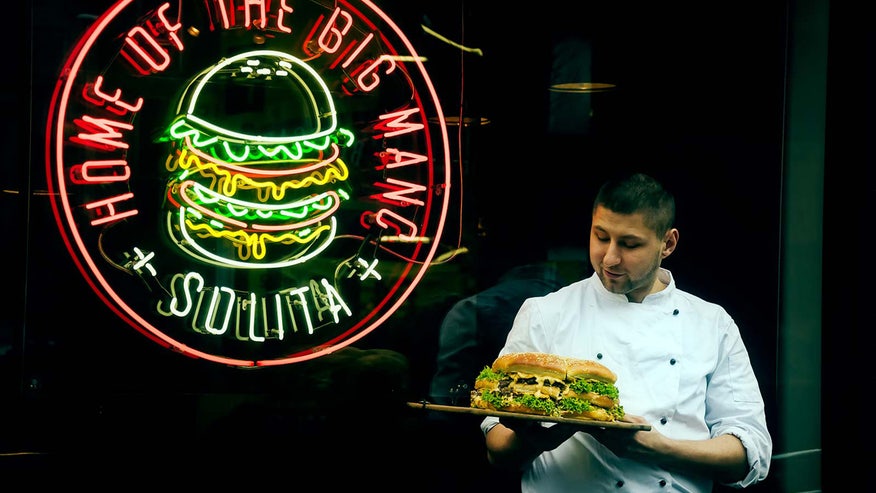 Solita is a popular pub in Manchester, England. They are best known for their burgers and other American-style pub fare, but they really turned heads back in January when they introduced the Manchester Wheel: a 2.2-pound burger topped with 12 slices of cheese, eight bacon rashers, and a full liter of secret sauce on a specially-baked bun. This burger is so large that they recommend you share it among at least six friends. The total cost of this burger: $75.80.