Everyone is always trying to keep up with the latest trends, or the latest fashion. Some people go to great lengths to stay at the top of the trend pyramid, but the greatest people are the ones starting the trends. Breaking new ground or doing something others might not think is cool. To be a trend setter you have to be willing to put yourself out there and do something no one else is doing, and run the risk of people not accepting it. We have seen the latest trends in today's society such as the "man bun" or girls dying their hair crazy colors. I say its time for you to go out there and try to start something new. Whats the best way to do this you might ask. Well to that we say Burger shoes! 
Glorious, behold the beauty that is burger shoes. Everyone loves a cheeseburger and everyone in today's society cares more and more about the shoes that are on their feet. Its time to combine the two loves, and time to start rockin' these awesome shoes. Burger apparel has always been around, but no one has ever set a trend with it. All it takes is the right person to be seen wearing it, and then everyone else will jump on the bandwagon trying to follow their favorite star. But now you have the chance to be that person, be unique and be the person starting the trends, if it is cool enough everyone else will follow, and you will know that it was you who was wearing the burger shoes first.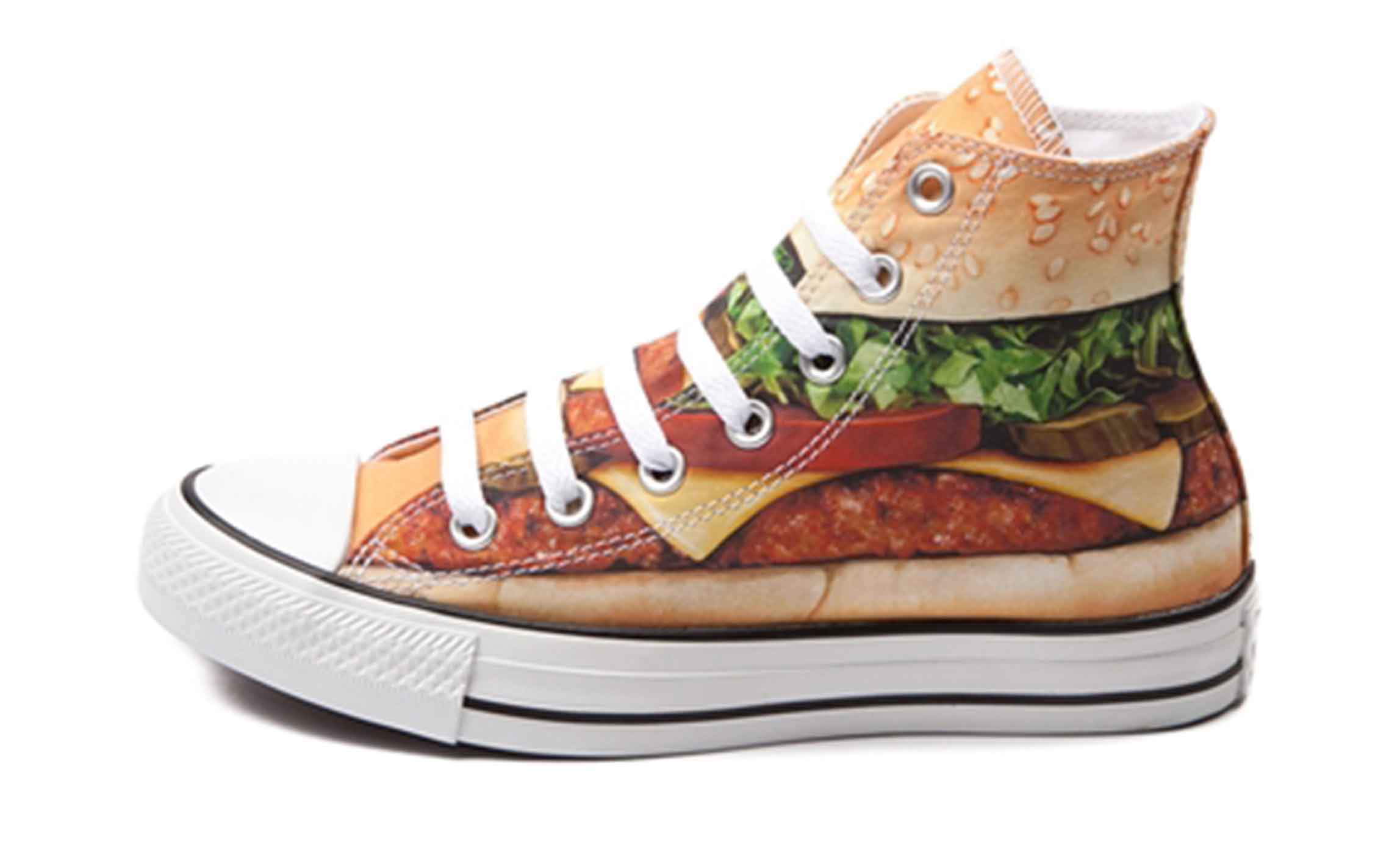 Many big name company's are starting to take notice to burger printed shoes, they are colorful and really pop, which is becoming more and more popular with today's shoes. It only makes sense that the missing piece is everyone's love for cheeseburgers. Some of the biggest names in shoes such as Vans, and Converse have put out burger printed shoes. It is only a matter of time before a big name like Nike decides to do their first burger print, and when that happens burger shoes could be taken to a new level.
Even if a trend never starts with the burger shoes, I don't think anyone can deny how awesome they actually are. It could even be better if the shes never take off. If you are some of the only people wearing them, that just one more thing that makes you unique! Not everyone wants to follow others, and be a part of the crowd, I think I would rather stand alone. So as of now I think burger shoes would be the right place to start. Whether you are someone who likes to follow the latest trends, or if you are someone who wants to start them. The burger shoes are undoubtedly one of the cooler shoes i have seen in a pretty long time. I think if i am ever lucky enough to see some in person, I might just pick up a pair.