By far one of the movies odder creations was the burger mobile, which Ed and Dexter drive around town on deliveries. A converted old AMC pacer, the car is equipped with windshield wipers
made of giant french fries, a huge french fry bumper, pickles for hubcaps, a massive sesame seed bun that's sandwiched on the hood, and a neon sign on the roof that reads "good Burger."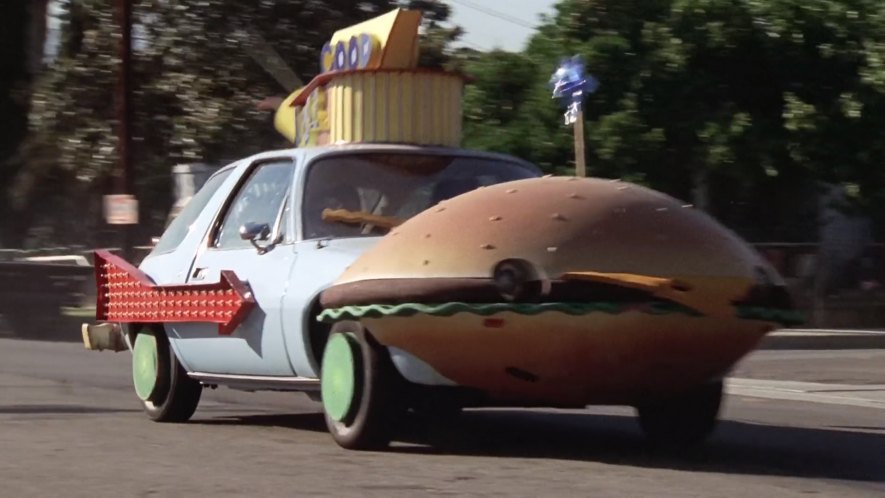 Where is it now?
The Good Burger Mobile is laying rest in Daytona Beach Florida. In time, plans to restore the car are in order
. However the Daytona Sea breeze is not friendly to metal, and time has had its toll on the Good Burger Mobile. No one wants to see the Good Burger Mobile like this. The classic car from the 90's movie brings back a lot of happy memories to many people who saw it as a child.
Hamburger Harry rescued the car with plans to eventually add it to the Hamburger Museum, where it will have the proper recognition a car like this deserves. Time and money
are in order to try to save this classic piece of movie memorabilia.